Products

Industrial

Handheld Thermal Cameras

FLIR T560
Professional Thermal Camera
Model: T560 + DFOV (14°-24°)
Go to Product Support
Troubleshoot hot spots, find hidden faults, and confirm repairs quickly with the ergonomic, high-resolution FLIR T560. This 640 × 480 (307,200 pixel) thermal imaging camera has a bright 4" LCD and a 180° rotating lens platform, so you can easily and comfortably diagnose electrical or mechanical issues, even in hard-to-reach areas. Advanced on-camera measurement tools such as 1-Touch Level/Span, plus laser-assisted autofocus, ensure you'll record accurate temperature measurements every time. Pair the T560 with a FLIR FlexView™ dual field-of-view lens for the convenience to instantly switch from wide-area to telephoto scanning without changing the lens. With on-board FLIR Inspection Route mode, you can download and run survey plans to your camera from FLIR Thermal Studio Pro (with FLIR Route Creator plugin). Together these systems will help you record temperature data and imagery in a logical sequence for faster troubleshooting and repair.
The purchase of a T560 camera includes a 3-month subscription to FLIR Thermal Studio Pro and FLIR Route Creator.
Contact Sales
Resolution, Comfort, And Outstanding Performance
Make Critical Decisions Quickly

Laser-assisted autofocus guarantees you'll get tack-sharp focus for accurate temperature readings that lead to quick but solid decisions.

Flexible and Ergonomic

The T560's optical block rotates 180°, so you can image targets at any angle—comfortably—all day long.

Improve Workflow Efficiencies

Plan inspections in FLIR Thermal Studio Pro and load into a T560 with the FLIR Inspection Route camera option to streamline surveys and better manage critical data. Activate FLIR Ignite for automatic image uploads directly from the camera to the cloud for efficient and secure storage and sharing.
FLIR Ignite™ for T-Series
Improve your team's efficiency and capabilities with the FLIR Ignite cloud solution. Directly upload, organize, and share images from your Wi-Fi connected FLIR T5xx or T8xx camera. Keep your data safe in one place and easily accessible from any device.
(Video) Flir T530, T540, T560, T840, T860, T865 (T500/T800 Series) Camera Overview and Training w/I&E Tech
Contact Sales
Want more information on this product?
Call (866) 477-3687 to speak with a knowledgeable specialist.
Specifications
Thermal Sensitivity/NETD

<40 mK, 24° @ 30°C (86°F)
Accuracy

±2°C (±3.6°F) or ±2% of reading
Digital Camera

5 MP, with built-in LED photo/video lamp
Display

4", 640 × 480 pixel touchscreen LCD with auto-rotation
Storage Media

Removable SD card
Imaging & Optical
Camera software update

Using USB cable or SD card
Color

Black
Color Palettes

Iron, Gray, Rainbow, Arctic, Lava, Rainbow HC
Detector Resolution

640 × 480
Detector Type and Pitch

Uncooled microbolometer, 12 µm
Digital Camera

5 MP, with built-in LED photo/video lamp
Digital Camera FOV

53° × 41°
Digital Zoom

1–8× continuous
Field of View

24°/14°
f-number

1.3/1.3
Focal Length

29 mm (1.41 in) / 17 mm (.67 in)
Focus

Continuous with laser distance meter (LDM), one- shot LDM, one-shot contrast, manual
Frame Rate [Full Window]

30 Hz
Gallery

Yes
Image Frequency

30 Hz
Laser Alignment

Position is automatically displayed on the infrared image
Lens

DFOV (24°, 14°)
Lens Identification

Automatic
Minimum Focus Distance

.15 m (.5 ft) / 1.0 m (3.28 ft)
Minimum Focus Distance with MSX

.5 m (1.64 ft) / 1.0 m (3.28 ft)
Non-radiometric IR video streaming

H.264 or MPEG-4 over Wi-Fi MJPEG over UVC or Wi-Fi
Picture-in-Picture

Resizable and movable
Radiometric IR video recording

Real-time radiometric recording (.csq)
Radiometric IR video streaming

Over UVC
Spatial resolution (IFOV)

0. 4 mrad/pixel
Spectral Range

7.5 - 14 µm
Thermal Sensitivity/NETD

<40 mK, 24° @ 30°C (86°F)
UltraMax

Quadruples pixel count; activated in menu and processed in FLIR Tools
Video Lamp

Built-in LED light
Viewfinder

No
Visual Image

Yes
Visual Video Recording

H.264 to memory card
Visual Video Streaming

Yes
Measurement & Analysis
Accuracy

±2°C (±3.6°F) or ±2% of reading
Automatic hot & cold detection

Automatic maximum/minimum markers within area
Color Alarm (Isotherm)

Above, Below, Interval, Condensation (moisture/humidity/dewpoint), Insulation
Difference Temperature

Yes
Emissivity Correction

Yes, variable from 0.01 to 1.0 or selected from materials list
Languages

21
Measurement Corrections

Yes
Measurement Function Alarm

Audible/visual alarms (above/below) on any selected measurement function
Measurement Presets

No measurements, center spot, hot spot, cold spot. User Preset 1, User Preset 2
Object Temperature Range

-20°C to 120°C (-4°F to 248°F); 0°C to 650°C (32°F to 1202°F); 300°C to 1500°C (572°F to 2732°F)
Reference Temperature

Yes
User Interface
Display

4", 640 × 480 pixel touchscreen LCD with auto-rotation
Display Technology

IPS
Touch Screen

Optically bonded PCAP
Voice

60 sec. recording added to still images or video via built-in mic (has speaker) or via Bluetooth
Power
Battery operating time

Approx. 4 hours at 25°C (77°F) ambient temperature and typical use
Battery Type

Li-ion battery, charged in camera or on separate charger
Battery voltage

3.6 V
Battery weight

195 g (6.89 oz)
Charging system

In camera (AC adapter or 12 V from a vehicle) or two-bay charger
Charging Temperature

0°C to 45°C (32°F to 113°F)
External Power Operation

AC adapter 90–260 V AC (50/60 Hz) or 12 V from a vehicle (cable with standard plug, optional)
Power Management

Automatic shut-down and sleep mode
Environmental & Certifications
EMC

ETSI EN 301 489-1 (radio), ETSI EN 301 489-17, EN 61000-6-2 (immunity), EN 61000-6-3 (emission), FCC 47 CFR Part 15 Class B (emission)
Humidity (Operating and Storage)

IEC 60068-2-30/24 hours, 95% relative humidity, 25–40°C (77–104°F)/2 cycles
Operating Temperature Range

-15°C to 50°C (5°F to 122°F)
Radio Spectrum

ETSI EN 300 228, FCC Part 15.249, RSS-247 Issue 2
Safety

EN/UL/CSA/PSE 60950-1
Storage Temperature Range

-40°C to 70°C (-40°F to 158°F)
Tripod Mounting

UNC 1/4"-20
Warranty

http://www.flir.com/warranty/
General
Compatible with FLIR software

FLIR Thermal Studio Suite, FLIR Route Creator, FLIR Ignite, FLIR Research Studio, FLIR Atlas SDK
Housing material

PCABS with TPE, magnesium
Laser Pointer

Class 2, 0.05–40 m (0.16–131 ft) ±1% of measured distance
Packaging

Infrared camera with lens, 2 batteries, battery charger, hard transport case, lanyards, front lens cap, power supplies, printed documentation, SD card (8 GB), cables (USB 2.0 A to USB Type-C, USB Type-C to HDMI, USB Type-C to USB Type-C), License card: FLIR Thermal Studio Pro (3 month subscription) + FLIR Route Creator Plugin for Thermal Studio Pro (3 month subscription)
Packaging Size

500 × 190 × 370 mm (19.7 × 7.5 × 14.6 in)
Size (L x W x H)

Lens horizontal: 140 × 201.3 × 167.3 mm (5.5 × 7.9 × 6.6 in)
Weight [battery included]

1.4 kg (3.1 lb)
Related Content
Watch the FLIR T-Series Virtual Walkthrough

Using Thermal Reporting Software for Better IR Inspections

What is 1-Touch Level/Span?

UltraMax® – the Ultimate Resolution
Accessories
Lenses
14° Lens with Case (T199588)

24° Lens with Case (T199589)

42° Lens with Case (T199590)

6° lens degree with case (T300095)

FlexView™ Dual Field-of-View Lens (T300587)

FLIR Macro Lens 2.0x with Case (T300238)
Cases and Pouches
Hard Transport Case (T199347ACC)

Lens Case (T300437ACC)
Batteries and Power
Battery (T199300ACC)

Battery Charger (T199610)

Power Supply for Battery Charger (T911633ACC)

Power Supply, 15 W/3 A (T911630ACC)

USB 2.0 A to USB Type-C with Power Supply (T911846ACC)

USB Type-C to HDMI and PD adapter (T911845ACC)
Cables and Adapters
USB 2.0 A to USB Type-C cable (T911631ACC)

USB Type-C to USB Type-C Cable (T911705ACC)
Straps and Holsters
Hand Strap and Neck Strap (T199601)
Options
FLIR Inspection Route - Camera Option (T850105)

No Radio (T300030)

Optional Dual Streaming (T850111)
Software
FLIR Thermal Studio Suite
Other
Calibration Target (T130337ACC)
(Video) Introducing the FLIR T500 Series Professional Thermal Imaging Camera
Media Gallery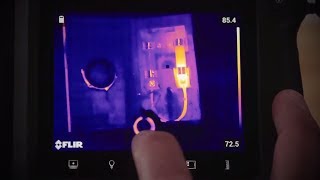 FLIR T500-Series Thermal Camera: Geometric Area Calculation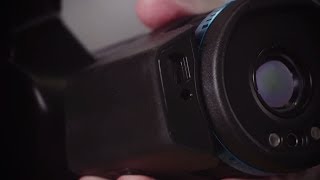 FLIR T500-Series Thermal Camera: Laser-Assisted Autofocus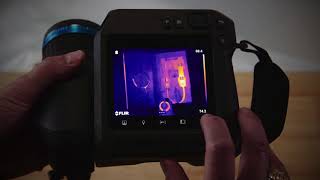 FLIR T500-Series Thermal Camera: One-Touch Level/Span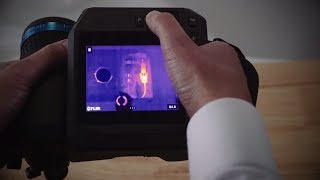 (Video) FLIR T530/T540 Professional Thermal Cameras - Introduction Video
FLIR T500-Series Thermal Camera: Screen Navigation Tips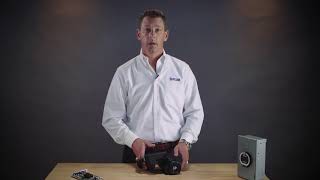 FLIR T500-Series Thermal Camera: User Presets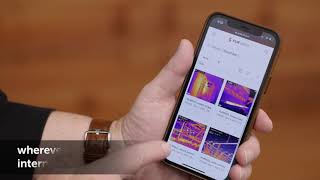 Introducing FLIR Ignite for professional thermal imaging cameras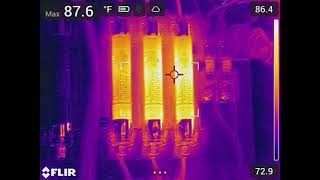 FLIR Ignite: How to register and get started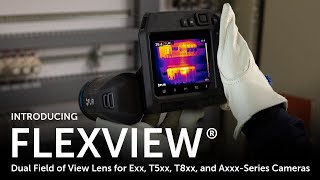 Improve Accuracy and Efficiency with the FLIR FlexView™ Dual Field of View Lens
Related Documents
(Video) FLIR T530/T540 Professional Thermal Cameras: One-Touch Level/Span
Export Restrictions
Export Restrictions
The information contained in this page pertains to products that may be subject to the International Traffic in Arms Regulations (ITAR) (22 C.F.R. Sections 120-130) or the Export Administration Regulations (EAR) (15 C.F.R. Sections 730-774) depending upon specifications for the final product; jurisdiction and classification will be provided upon request.
FLIR T560 - Model: T560 + DFOV (14°-24°)
Change Selection
Want more information on this product?
Call (866) 477-3687 to speak with a knowledgeable specialist.
(Video) Flir T620 and T640 Thermal Imager DEMO
FAQs
Thermal imaging devices can't "see" through walls. But pointing a thermal camera at a building still reveals sensitive information about what's going on inside. Thermal cameras read the heat radiating off of an object.
The standard FLIR product accuracy specification of ±2°C or 2% of the temperature reading at 30°C (86°F) ambient environment applies to all temperature ranges it measures and for the multiple applications for which it can be used.
Fog and rain can severely limit the range of a thermal imaging system due to the scattering of light off droplets of water. The higher the density of droplets, the more the infrared signal is diminished.
FLIRs make pictures from heat, not visible light. Heat (also called infrared, or thermal, energy) and light are both parts of the electromagnetic spectrum, but a camera that can detect visible light won't see thermal energy, and vice versa.
Can Thermal imaging cameras see through clothing? No, thermal imaging cameras can detect the temperature of the cloth but will not see through it.
Unfortunately, thermal imaging will not help you see fish when you are fishing because fish are cold-blooded creatures whose temperature is not constant and depends on the water temperature.
A thermal camera with an SSR of 36:1 could measure an object as small as 1 foot at 36 feet away, or 1 meter at 36 meters away, or 4 meters at 144 meters away.
An IR thermometer, also known as a spot pyrometer or a temp gun, gives you a single number—the temperature measurement of a single spot on your target. A thermal imaging camera gives you temperature readings for each pixel of the entire thermal image, and allows you to visualize an entire scene in thermal.
How to use the FLIR ONE Thermal Imaging Camera - YouTube
-area company FLIR Systems can see through the smoke. It does this by detecting heat using short wave infrared or SWIR thermal imaging, then visualizing the information.
No, thermal cameras cannot see through walls, at least not like in the movies. Walls are generally thick enough—and insulated enough—to block any infrared radiation from the other side. If you point a thermal camera at a wall, it will detect heat from the wall , not what's behind it.
Not only do thermal imaging cameras from FLIR provide unparalleled nighttime vision, but they also prove incredibly useful during the day.
Typically, deer have antlers so the thermal should be able to definitively tell you that none of your deer have horns. With a thermal, you can see the antlers when they are growing in and there is blood running in them. When they stop growing and harden you most likely can't see them, especially at any distance.
Thermal imaging cameras contain a special lens which focuses the heat, or infrared energy which is given off by an object onto a detector which is sensitive to heat. So, being that it is unaffected by light, thermal imaging will work just as well in daylight as in complete darkness.
Thermal scopes can easily detect animals or moving objects from a long distance whether it is day or night. Their detection is better than night vision scopes. Even in the roughest weather, they can help you see (except in extreme cold).
The XaverTM800 provides the most comprehensive view behind the wall, and it is also the closest to truly 'seeing through the wall'. The XaverTM800 is a full 3D imaging device usually used in ISR (Intelligence, Surveillance and Reconnaissance) work.
Blinds are still effective even for blocking thermal camera drones from seeing indoors, and the thicker the curtain, the fewer chances there are to see through them.
FLIR cannot see through glass or water, but it can see where cold water gets pushed up by the whale's passage. This is a phenomenon that was invisible to the naked eye and the rest of the team's equipment.
Usually a low level of moisture is fine, but leaks or heavy condensation can cause serious problems. A thermal imaging camera cannot "see" moisture in walls, but it can detect subtle temperature differences and patterns that reveal the existence of water.
With the help of infrared thermal imaging cameras, history could be rewritten. History buffs using the cameras, which can scan objects as deep as 25 feet underground or find moisture seeping into walls, took images of the underground features left by the camp.
They CAN'T See Through Glass.
The FLIR ONE Pro operates at 32°F to 95°F (0°C to 35°C) and can detect temperatures from -4°F to 752°F (-20°C to 400°C).
Depending on the camera configuration chosen it may be possible to detect humans beyond 15 km distance, ground vehicles or small boats beyond 20 km, larger ships or vessels and aircraft beyond 30 km.
Modern thermal imaging cameras for hunting allow you to detect a thermal target in all light conditions. Grass and bushes are not significant obstacles. However, a thermal imaging camera will not be enough for snake detection.
The term FLIR stands for the abbreviation Forward Looking InfraRed. The abbreviation FLIR originated in the course of the further development of the infrared camera at the beginning of the 1960s.
Thermal Imaging

This is the only type of night vision that can work in absolute darkness as it doesn't rely on any visible light. Instead, thermal imaging technology detects and measures the temperature difference between background and foreground objects with the help of a bolometer.
This accessory turns your phone into a thermal camera - YouTube
Thermal imagers make pictures from heat, not visible light. Heat (also called infrared or thermal energy) and light are both parts of the electromagnetic spectrum, but a camera that can detect visible light won't see thermal energy, and vice versa.
100mK sensitivity is adequate for most applications where the image temperature span is >10°C, but the image degrades if you narrow the span more than 10°C. 70mK sensitivity lets you set a narrower span to 5°C while maintaining good image quality. 50mK sensitivity creates the most smooth noise free images.
To trap infrared light, Jiang and colleagues turned to a unique material called black silicon, which is commonly incorporated into solar cells. Black silicon absorbs light because it consists of millions of microscopic needles (called nanowires) all pointing upward like a densely-packed forest.
Can thermal imaging see through aluminium foil? ​The answer is NO. Any electrically conductive material will block infrared radiation. The greater the conductivity, the greater the blocking.
Across the globe, the US Army is eyeing two new technological breakthroughs to avoid thermal imaging, with the help of US camouflage manufacturer Fibrotex. These are the Ultra-light Camouflage Netting System (ULCANS) and the Improved Ghillie System (IGS).
There is one more urban myth: infrared cameras that look through the walls. Contrary to the popular belief, thermal detectors cannot do anything like that.
Place the duct tape directly over the panel on the security camera and press down with your fingers. Place a second piece of duct tape, identical to the first, over the panel. The density of the duct tape will prevent the glow from the IR LED from being seen.
Range-R radar devices are the closest to being able to see through walls. Range-R radar devices pinpoint the location of a person based on sound waves that bounce back from a hand-held device.
Police Helicopters can see into your home only when looking through a window with the HD color camera. The infrared camera is unable to look through walls, roofs, or structures because it only detects heat given off by an object. It can see if a house, room, or roof is hotter than its surroundings.
Range-R radar gives cops ability to 'see' through walls - YouTube
Thermographic cameras are used by law enforcement personnel to create images using thermal light, i.e. heat, as opposed to a traditional camera that use visible light.
In each case, pilot vision improves, but clouds and fog remain a problem. Water droplets are usually smaller than 100 microns, which is small, but still much larger than the span of an infrared or visible-light wave, so neither infrared light nor visible light can pass easily through clouds.
Infrared light has longer wavelengths and lower energy than visible light and cannot be seen with the human eye. Mosquitoes, vampire bats, bed bugs, and some snake and beetle species, however, can use portions of the infrared spectrum for vision. Sometimes humans can "see" infrared energy in the form of heat.
Because infrared cameras measure light that is not visible, they can work in darkness as well as daylight.
Night vision devices with an IR illuminator, either built-in or detachable, are considered a form of artificial light, which is what makes hunting with it illegal. Since thermal does not emit any light, they are legal.
A thermal imaging camera allows you to scan the field to establish if there are deer around. If there are, it gives you the confidence to wait until it is light enough to approach and take a shot."
Antlers don't carry a large amount of heat, but we learned we were able to see them if sun had been upon the animals during the day. Infrared night vision collects ambient light, therefor works well on a clear, starry night when the moon is out.
When you use a thermal camera to inspect an object—inside or outside—you need to pay special attention to the environment. You need to be aware of forced convection, whether from wind, a fan or even a pump, because it will affect the target temperature.
Since the ambient temperature at night (and importantly the temperature of unheated objects and the center of the environment) is much lower than during the day, thermal imaging sensors can show warm areas with higher contrast.
Thermal imaging and infrared cameras can provide an added layer of detection, but rocks or vegetation may obscure their ability to sense body heat. Aerial photography by drone or aircraft is of limited value when visibility is low. And if the people aren't inside the expected search area, they won't be found.
A new camera developed in Israel can see through walls, even from a distance of over 300 feet. "It can be used remotely from one apartment to another, inside a shelter, or an autonomous car," says Amir Beeri, managing director and founder of Camero to i24NEWS.
The Xaver 1000 is a portable scanner that allows soldiers to "see" through walls. The device can differentiate between different sized humans, animals, and even identify body parts. The system uses artificial intelligence to track movement patterns, giving users a leg up on enemies.
How far you can see or detect a hot spot is a function of how hot the object is relative to its surroundings. The bigger the temperature difference, the easier it is to see. However, if you are looking for a more accurate temperature reading, you should be no more than 5 to 10 feet (1.5 to 3 m) away from your target.
Range-R radar devices are the closest to being able to see through walls. Range-R radar devices pinpoint the location of a person based on sound waves that bounce back from a hand-held device.
Can thermal imaging see through glass? Fun fact: glass acts like a mirror for infrared radiation. If you point a thermal imager at a window, you won't see anything on the other side of the glass, but you will get a nice reflection of yourself in thermal.
YouTube channel Unbox Therapy took things a step further, demonstrating how the camera of the OnePlus 8 Pro can see through some items of clothing. In the video embedded below, Lewis Hilsenteger showed how the camera can see through his black t-shirt.
How To Use Your Smartphone to See Through Walls! Superman's X-ray ...
A full-body scanner developed using space radar technology has been tested in China and produced unusually clear images through clothes, scientists say. Its ultra-high resolution could help to identify concealed items with greater accuracy at security checkpoints, according to the researchers.
It's a cliche, but it works. Take a stemless glass and place the open end against the wall. Any sound waves that permeate the wall will resonate inside the glass and your ear will better be able to capture and process them.
Against the background of other objects, humans, animals, or cars have higher temperatures, and they show up more clearly on the device's screen. However, cold-blooded animals like snakes, for example, would be virtually impossible to detect with a thermal imager.
The subterranean limit for most radar is about 30 feet, El-Baz said. Infrared imaging, which detects surface-level heat differences above buried objects, is most effective to a depth of about five feet, he said, though it, too, has been used to track objects 25 feet down.
Thermal scopes can easily detect animals or moving objects from a long distance whether it is day or night. Their detection is better than night vision scopes. Even in the roughest weather, they can help you see (except in extreme cold).
Wi-Vi is a new technology that enables seeing through walls using Wi-Fi signals. It allows us to track moving humans through walls and behind closed doors. Wi-Vi relies on capturing the reflections of its own transmitted signals off moving objects behind a wall in order to track them.
Standard consumer camera drones cannot see through opaque window curtains; However, more advanced thermal cameras can detect human figures behind thin curtains.
This means 5G can carry more data faster than 4G, but at a much shorter range. 4G wavelengths have a range of about 10 miles, whereas 5G has a range of just 1,000 feet. Due to this, 5G signals can be blocked by physical barriers like walls and glass.